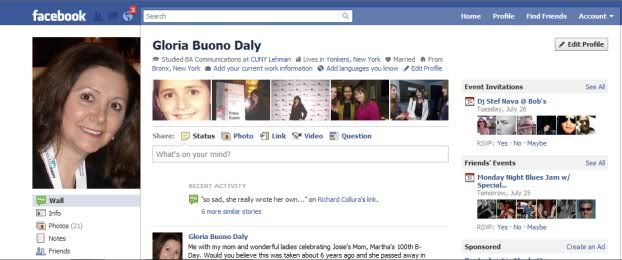 According to one of Facebook's investors, Reid Hoffman, the answer -- yes!
So far, Facebook has more than 500 million users yet FB has limitations which do not enable users to separate friends into different groups (e.g., friends, family, business, acquaintances, etc.) More information at this Forbes.com Tech article by Oliver Chiang.


Many companies are working on social networks including Google's, Google+ project, a program still in beta testing which will have a lot more bells and whistles than FB and will be ready soon. More information can be found at Google's Official Blog. Isn't this what we've been looking for? Could Google+ (Plus) be the one and only, social media network we need?
*Top 15 Social Networking sites listed in ranking order as of August 2011 are listed as follows:

Facebook
Twitter
LinkedIN
My Space
Ning
TAGGED
orkut
hi5
myyearbook
meetup
badoo
mylife
friendster
multiply

*For more information regarding these rankings visit
eBizMBA.com

Facebook, social networking, networking, media, reid hoffman, investors, Forbes, Oliver Chiang
For more information, visit http://blogs.forbes.com/oliverchiang/2010/09/27/facebook-investor-reid-hoffman-says-one-social-network-is-not-enough-launches-20m-fund/