Today, marks the 34th celebration of International Museum Day, a date originally established by International Council of Museums (ICOM).
Every year International Museum Day is organized worldwide around May 18th. Recently, International Museum Day has been experiencing its highest involvement with almost 30,000 museums with organized activities in more than 100 countries. First celebrated in 1977, the International Museum Day takes in each year a specific theme or a slogan, and purports to give universal meaning in different countries and raise awareness on how important museums are in the development of society. The theme for 2011 is
"Museum and memory: the objects tell your story."
Many prestigious museums participate in this worldy event including the New York's Metropolitan Museum, the Royal Palace Museum, Luang Prabang, Laos in Asia and the Louvre in Paris, France, Europe.
Interesting Themes of the Past:

2010 - "Museums for social harmony"
2009 - "Museums and tourism"
2008 - "Museums as agents of social change and development"
2007 - "Museums and Universal Heritage"
2006 - "Museums and young people"
2005 - "Museums bridging cultures"
2004 - "Museums and Intangible Heritage"
2003 - "Museums and Friends"
2002 - "Museums and Globalisation"
2001 - "Museums: building community"
2000 - "Museums for Peace and Harmony in Society"
1999 - "Pleasures of discovery"
1998-1997 - "The fight against illicit traffic of cultural property"
1996 - "Collecting today for tomorrow"
1995 - "Response and responsibility"
1994 - "Behind the Scenes in Museums"
1993 - "Museums and Indigenous Peoples"
1992 - "Museums and Environment"


For more information, visit these resources:
http://icom.museum/what-we-do/activities/international-museum-day.html
http://en.wikipedia.org/wiki/International_Museum_Day
http://www.facebook.com/pages/International-Museum-Day-2011/178953758817864
http://art.broadwayworld.com/article/Frist-Center-Offers-Free-Admission-to-Celebrate-Museum-Day-518-20110517
Twitter hashtag: #musmem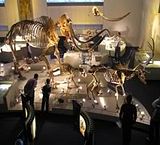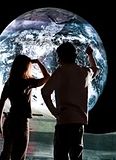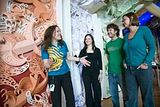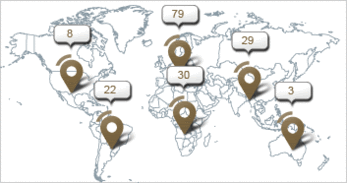 MUSEUM, NYC, INTERNATIONAL MUSEUM DAY, ICOM, CULTURE, GL